Bob Page's 2-Day Course! Multi-Lead Medics, Stethoscopy & Capnography
Classes
Upcoming Classes
October 7th & 8th, 2019
8:00 a.m. to 4:00 p.m.
Locations
Good Fellowship Ambulance & EMS Training Institute
600 Montgomery Avenue
West Chester, PA 19380
Notes
Day 1
Developed in 1990, the Multi-Lead Medics course was developed after Bob Page had a bad experience with a patient because he was not aware of a condition they had. This case challenged what I was taught and motivated him to learn more. Since its creation, this course has been taught to thousands of people worldwide.
At the completion of this course, participants should be able to:
Describe the difference between monitoring and assessing a patient using an ECG machine.
Demonstrate proper lead placement for a 12 and 15 lead ECG.
Using a simple chart and leads I, II, III, determine electrical axis and the presence of fascicular blocks (hemiblocks).
Using lead V1 (MCL-1), determine bundle branch blocks.
Describe the clinical significance of hemiblocks and bundle branch blocks in the cardiac patient.
Describe a strategy for identifying V-Tach in wide complex tachycardia.
Describe the ECG criteria for W.P.W. syndrome
On a 12, 15 lead, or Multi-Lead ECG, identify ST and T wave changes relative to the triage of Acute Coronary Syndromes.
Describe a systematic "assessment" of a 12 and 15 lead ECG
Day 2
First presented in 1998 as "Riding the Waves", this is one of the first Nationally presented courses on capnography. It is an eye opening experience when participants learn the incredible benefits gained from full ETCO2 monitoring and waveform assessment. In this exciting and informative session, Bob reviews the related A&P of the respiratory system, and explains through the use of multi-media and audience involvement, the role of capnography in EMS. From cases of cardiac arrest to the assessment and management of airway and ventilation: From closed head injury to tension pneumothorax and shock: From the triage of any patient to their ongoing monitoring, capnography has found its place. In fact, anyone who has a problem with ABC's should have continuous monitoring of Capnography. Come and learn how to integrate this session into your practice and utilize it to its full potential! Capnography: It's not just for confirming tube placement!
Stethoscopy is an interactive and informative session designed to enhance your knowledge and understanding of the use of your stethoscope, while identifying common and critical lung, heart, and voice sounds in the emergency setting.
Faculty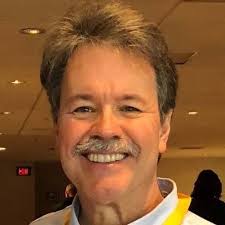 Bob Page, M.Ed., NRP, CCP, NCEE
Bob Page is an internationally known speaker, instructor, author and paramedic. He has presented seminars across the United States, Canada, Mexico Europe, the Middle East and Japan. He is recognized for his energetic, humorous and motivational style. Bob takes ordinarily dry and hard to teach topics and transforms them into a fun, learning experience.

Bob has been an instructor for over 4 decades teaching a variety of adult education courses from customer service to advanced medical care. He is a nationally registered paramedic and a critical care paramedic. He's also a Nationally Certified EMS Educator. Bob has been involved in EMS since 1978 when after becoming a CPR instructor.

Bob presents cutting edge classes that inspire and empower students with new knowledge that students understand.