West Chester University Division
Formed in 2022, Good Fellowship's WCU Division continues the 40+ year history of collegiate EMS on the campus of West Chester University.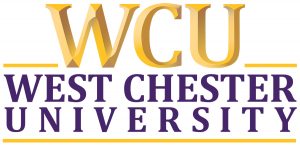 The WCU Division (Station 355) is Based in Commonwealth Hall, next to the Student Health Center
WCU students interested in joining should visit: https://ramconnect.wcupa.edu/wcuems/home/
WCU students will also need to join Good Fellowship Ambulance as a volunteer to participate operationally. (See below)
General Questions – WCUDivision@goodfellowship.org
Where do I start?
1. Complete the "Join Group" form in RAMConnect.
2. Complete a Membership Application (below) and submit it to Good Fellowship.
Administrative Coordinator April Locke is the first point of contact for all new volunteers.
Fax – (610) 431-0271
Drop Off:
April Locke, Director of Administration
Good Fellowship Ambulance
600 Montgomery Avenue
West Chester, PA 19380
Membership Application